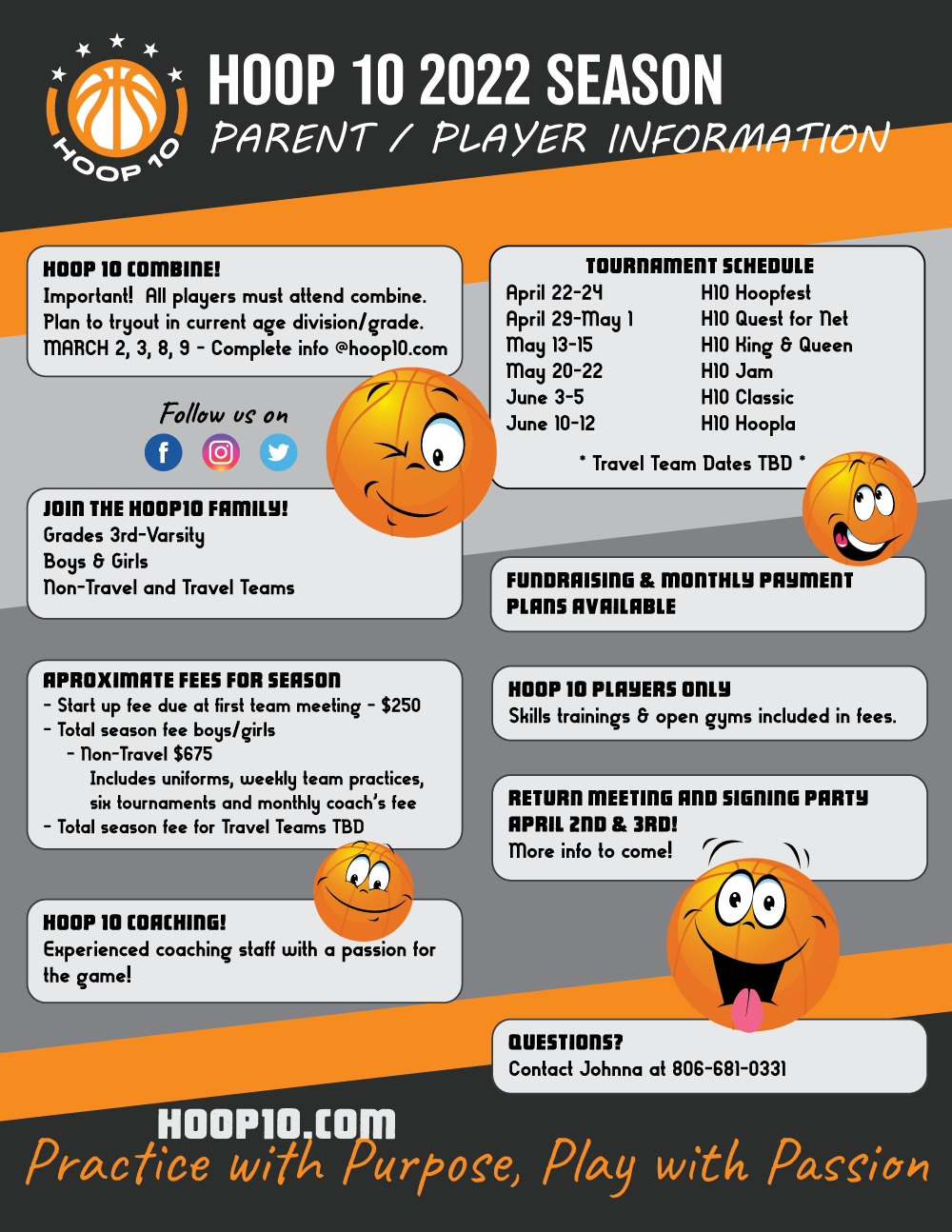 HOOP 10 Basketball values the lessons taught through the game of basketball. We believe the discipline, effort, and teamwork required by this game to become successful teaches young athletes of all ages and abilities critical life-long lessons. We believe these lessons help define and shape the lives of our players for the better.
The priorities and responsibilities of HOOP 10 Basketball to our athletes and their families are to:
Provide safe, disciplined, and structured environments in both training and competition for all participants.
Build positive relationships and teach respect for HOOP 10 coaches, athletes, and family members.
Train our basketball players at the highest level possible with the objective of high-level team play and personal success.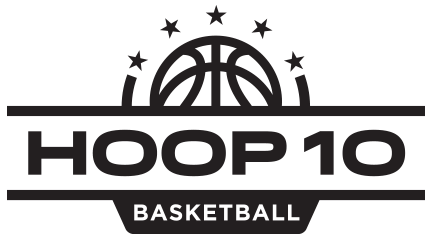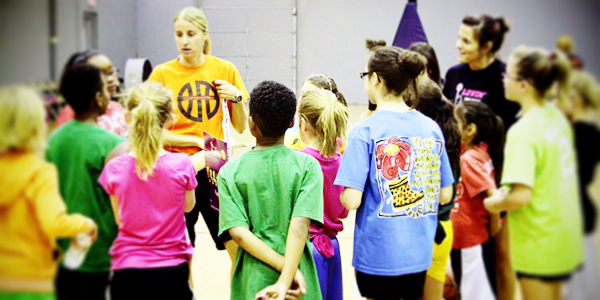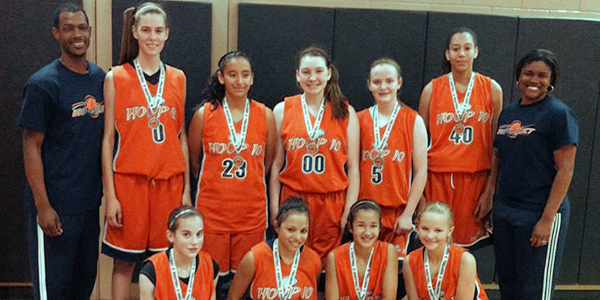 For more than a decade, HOOP 10 has worked with thousands of athletes in lessons, small group trainings, camps, clinics, team practices, leagues, and tournaments. HOOP 10 is serious basketball instruction designed to give players of all ages everything they need to improve their total game. This complete program approach makes players better athletes, while teaching the importance of practice, dedication, teamwork, and sportsmanship. Our vision of "whole player" development charges us with the task of preparing our players for the physical, emotional, and psychological demands that high-level competition places upon athletes.
HOOP 10 Basketball believes in the principles of (1) God and (2) others then (3) self. When applied these principles equal success wherever you go and whatever you do.
The HOOP 10 staff recognizes that the journey to personal and team achievement is sometimes difficult and full of surprises. HOOP 10 pledges to proactively assist all players and their families with struggles they may encounter along the way.
We also look forward to celebrating many accomplishments and victories with our athletes. HOOP 10 players become the best in the region and among the best in the state and nation. Many receive high school honors such as All District, All Region, and All State. Our senior classes always produce basketball scholarships. High school graduates often move on to compete at the collegiate level!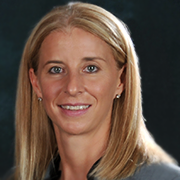 JOHNNA POINTER
DIRECTOR – HOOP 10
Johnna Pointer envisioned HOOP 10 Basketball well over a decade ago, and with relentless passion, she has created one of the premier basketball programs in the state. Johnna directs camps and clinics, provides individual and small group lessons, and conducts tournaments and leagues all at the highest level.
Johnna's noteworthy basketball experience includes both playing at the Division I Level (University of Texas Austin) and coaching at the Division I Level (University of Colorado Boulder). She is well known and highly respected by high school coaches across the state and by college and university coaches throughout the nation. She has played with and coached with the very best. And, Johnna has competed with the very best teams and coaches in the nation.
Johnna's success both as a player and a coach are a combination of her natural ability, unmatched work ethic and strong-willed determination.
You will find she directs HOOP 10 these same qualities. In addition, she brings positive energy, enthusiasm and a great love for the game to both players and their families. With all this and Johnna's vast knowledge of the game, HOOP 10 Basketball is the standout program in this region.
Johnna earned her undergraduate degree in Kinesiology at The University of Texas Austin. She obtained a master's in Guidance and Counseling at Wayland Baptist University.
Johnna's basketball legacy has made a tremendous impact on Panhandle basketball.
CAREER:
A leading scorer in Texas high school basketball with 2,362 points

High School All-State and All-American

Two-time All-Conference at the University of Texas Austin

UIL Girls Basketball All-Century Team

Coached 10 years at the college level

Wayland Baptist University

Frank Phillips College

Directed HOOP 10 from its start over a decade ago

Director of West Texas AAU

Among Lubbock-Avalanche Journal Athletes of the Century

Directed camps, clinics, lessons, leagues and tournaments for more than 25 years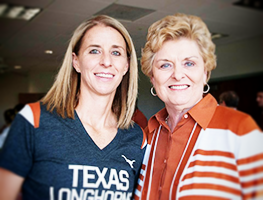 While Johnna's accomplishments are many, HOOP 10 Basketball is all about you. Her passion is Texas Panhandle basketball. Johnna is the Director of West Texas AAU. She maintains a close working relationship with state AAU leaders and host AAU qualifying tournaments each summer.
Johnna works extremely well with area junior high and high school coaches. This benefits junior high and high school athletes both in UIL and AAU basketball. Having played and coached at the Division I Level, Johnna is among a great network of college and university coaches. This networking provides yet another way to promote HOOP 10 players to college coaches and recruiters.
COACH Layne reeves-mulamba
Hoop 10 Coach
Layne Reeves-Mulamba is a Lubbock native who played her High School career at Trinity Christian High School.  Layne helped lead her team to two State Championships in 2005 and 2006.  Layne continued her basketball career at the University of Nebraska where she was a part of the Big 12 Championship team who went an undefeated 28-0 in regular season and went on to the Sweet Sixteen.  After completing her Marketing degree at Nebraska in 2012, Layne spent two years at Texas Tech University as the Graduate Assistant Coach under Kristy Curry and Candi Whitaker.
Layne is passionate about the game of basketball and brings her knowledge of the game and energy to Hoop10 Basketball.  Layne desires to not only teach the game of basketball, but also to use the game of basketball to instill character and work ethic in each player at Hoop10.
COACH JASON COOPER
Hoop 10 – Boys Director
Coach Jason Cooper, brings a wealth of experience to HOOP 10 Rising HOOPS.
– Coach Cooper played at Angelo State University and Wayland Baptist University.  While at Wayland, he was named two-time All-Conference player averaging 15 points and 10 rebounds per game.  He was on the Academic All-American list, and he received Wayland Baptist's prestigious Roscoe Snyder Award for Top Male Athlete.
For eighteen seasons, Cooper has compiled an impressive resume finding success at both the college level and high school level.  He spent three seasons as the Wayland Baptist Flying Queens assistant coach before making the transition to the high school ranks.  Cooper has already won more than 400 high school games, and he has made multiple trips to the State Tournament winning the State Title in 2009.
Cooper is a three-time Lubbock Avalanche-Journal South Plains Coach of the year and has also received both the Texas Association of Basketball Coaches and Texas Girls Coaches Association "Coach of the Year" honors.
Coach Cooper has coached a plethora of girls and boys HOOP 10 teams.  He has coached fundamentally developing teams, and he has coached some of HOOP 10's elite varsity teams taking them to championship brackets in some of the nation's most prominent tournaments.  Cooper has led HOOP 10 teams to two National Championships.
Jason has a strong desire to take HOOP 10 Rising HOOPS to a successful and respected place that rivals the renowned HOOP 10 girl's program.  His success and his work ethic are well known.  He is a consistent teacher of the game focusing on the smallest details that often make the greatest impact on the outcome.  He is energetic and enthusiastic. He simply loves the game.
COACH MIKLANNET "MIK" TENNAL-PATRICK
Hoop 10 Coach
Miklannet ("Mik") Tennal-Patrick hails from Centralia, Kansas where she was first team All-State/All-Classes after going undefeated and winning the state basketball championship her senior year.  She began her college career at Cloud County junior college in Concordia, KS. Her team was the first Kansas team ever to win the women's junior college national championship, and she was named the tournament MVP.  Mik transferred to Texas Tech in 2002, where the team advanced to the Elite Eight tournament. She finished her playing career at Division II Emporia State University in Emporia, KS making it to the Elite Eight. She graduated ESU with a bachelors in Health Promotion.
Her coaching career began at Angelo State University.  She was the graduate assistant for two years while completing her masters in Kinesiology.  From there, she took an assistant coaching job at Division I Southeastern Louisiana University in Hammond, Louisiana.  After two years there, she returned to Kansas at Cowley Community College in Arkansas City, KS. From there, Mik returned to Texas to head the volleyball program and serve as assistant basketball coach at Clarendon College.
Currently, she resides in Amarillo with her husband and two children, where she coaches clinics with Hoop10 and offers private instruction.
HOOP 10 is now sponsored by Adidas!
Adidas sponsorship is not only exciting but also extraordinary! All HOOP 10 teams, boys and girls alike, will benefit from our new relationship with Adidas!
While Adidas sponsorship brings new opportunities and some positive changes, some things will not change! HOOP 10 will continue to provide exceptional Travel Teams and Non-Travel Teams for both boys and girls in the 2020 season!
HOOP 10 will also continue to provide highly qualified coaches, high level practices and skills training, top notch gear, as well as the Panhandle's premier tournament schedule.
The HOOP 10 Basketball program is dedicated to the growth, development, and instruction of players and families with regard to the sport of basketball.